People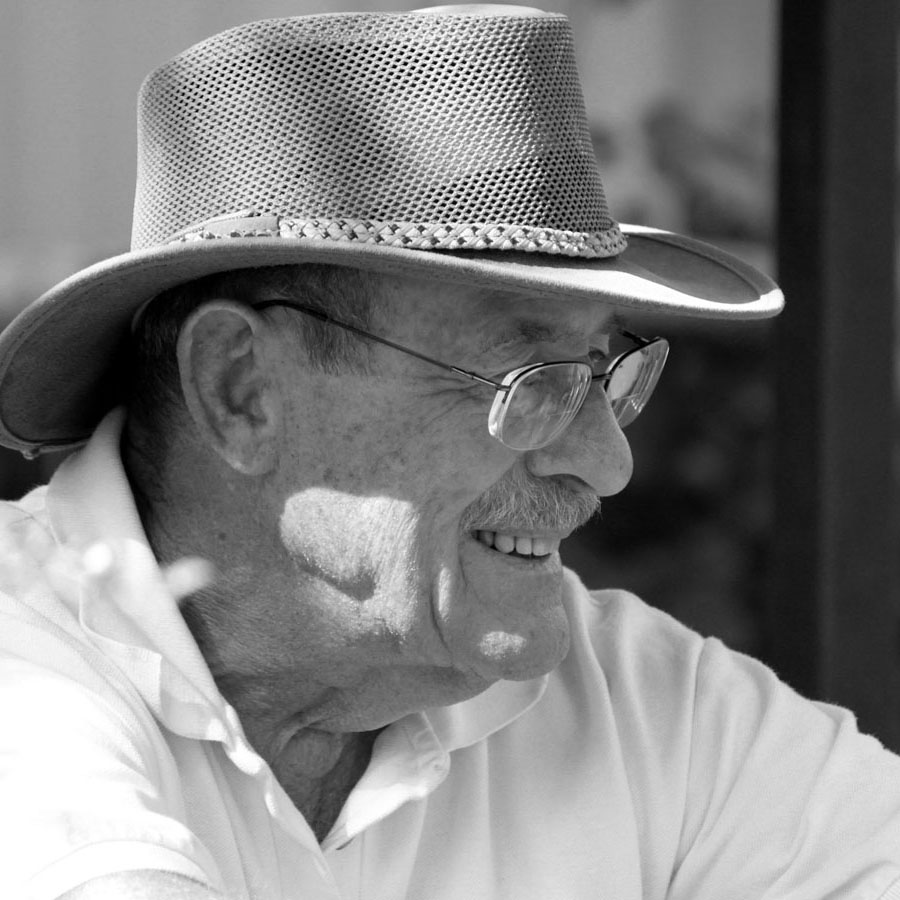 In 1982, Bill Stowe founded the winery with his wife, Mui, after retiring from the Airforce. He's an Idaho boy, born & raised in Twin Falls. He was drafted and while stationed in Germany, any free time he had he assisted a local winemaker. He was bit by the wine making bug and after he was finally stationed back in his home state of Idaho, both he and Mui purchased 40 acres outside of Kuna, ID. He's been called the "Grandfather of Idaho Wines," pioneering a new industry for Idaho when information wasn't as easily available. It was also a tough market to break into. "Idaho wine?!" People would ask as if he were crazy. There was much resistance and a lot less wine-drinking population than compared to today's Idaho market. Combine that with 4 nasty winters in a row where Bill & Mui (and kids) had to replant the vineyard, he really might have been crazy! It was Mother's Day, 1990. While pouring at Pintler Cellar's (now Sawtooth) first Mother's Day event that he and 4 other Idaho winemakers founded that Bill received a phone call. He received news that his 1988 Stowe Vineyard Pinot Noir received out of 1,000 entries "Best Red" at the San Diego Wine Competition! The news fueled his fire to keep persevering and the Idaho winters became less harsh. He received several more Gold medals and started widening our portfolio of wines and planted more varietals in the vineyard. Bill has always been a hard worker with the biggest grin. Although retired from wine making, Bill is always working his tail off on the old International out in the vineyard.
Mui Stowe founded the winery with husband, Bill Stowe back in 1982. She worked full-time for over 30 years as the head accountant at MEPS. Not only did she work a full-time job, she poured any extra minute she had into the winery. Weekends were devoted to hand-bottling and hand-labeling batches of wine, and she was very particular & detail-oriented making sure every label was perfectly straight. Mui still holds the fastest foiling record to date, which that and golfing have kept her in the greatest shape! She spends countless hours working until the last ray of sunlight out in the vineyard. "Mama Mui" keeps us well-fed during long harvest hours with her AMAZING Thai cuisine. (Viognier, Riesling, Sauvignon Blanc…all awesome pairing with Thai food!) If you have been to the winery, you know how gorgeous the gardens are…that's Mui's hard-work paying off. She loves spending time out in the gardens and chatting with our Wine Club Members. This photo is one of our infamous dahlia flowers, blooming just in time for our Harvest Fest!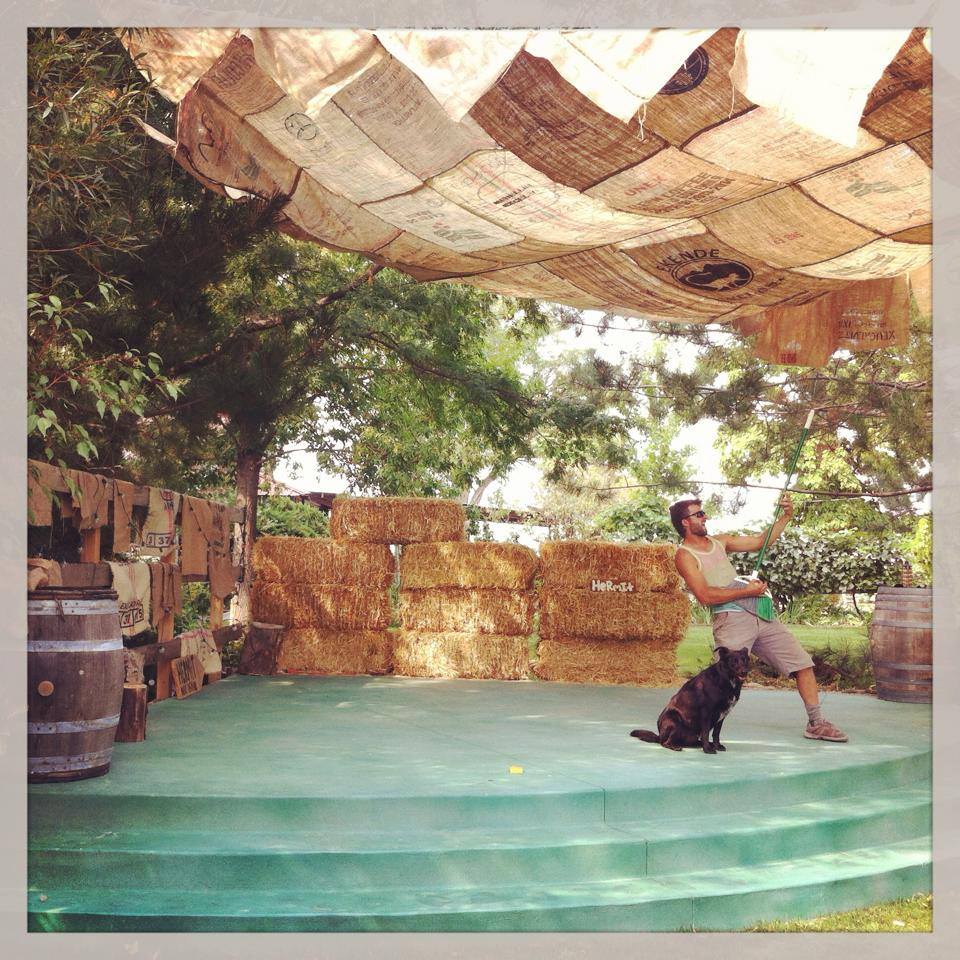 Mike McClure is not only master of the broom-tar, but he's also the Winemaker here at the winery. Mike and Tammy knew they wanted to invest their time and sweat to keep the winery up and running. They would work the winery during college summers. Mike received his B.A. at the University of Idaho in Geology and even earned honor of "Undergrad of the Year" during his Junior year. Upon graduation Mike started intensively studying under Bill the process of grape-growing, harvesting and winemaking and got right to work. He's a bit of an over-achiever with reading lecture books, and he even took advanced Calculus classes in college just for fun (gasp!). That being said, it's one thing to be book-smart on winemaking but there's not a wealth of information out there on growing grapes and making wine specifically in Idaho. That's where hands-on experience comes into play. He learned a wealth of knowledge working with Bill and took over the Winemaking position in 2006. Mike's background in Geology has helped out in the vineyard where we are continuously trying to improve the soil & vineyard practices. Mike has earned several Gold medals, including our 2008 Pinot Noir (out of 170 Pinot Noir entries), 2005 "Idaho Winery of the Year" from Wine Press Northwest. He has a very hands-on approach towards winemaking and believes it all starts with the vineyard. You'll find him anywhere from out on the tractor in the vineyard, to pruning vines, forklifting barrels and helping at tasting events. When not in "work mode" Mike is usually climbing some Idaho rock or enjoying a show at the Neurolux.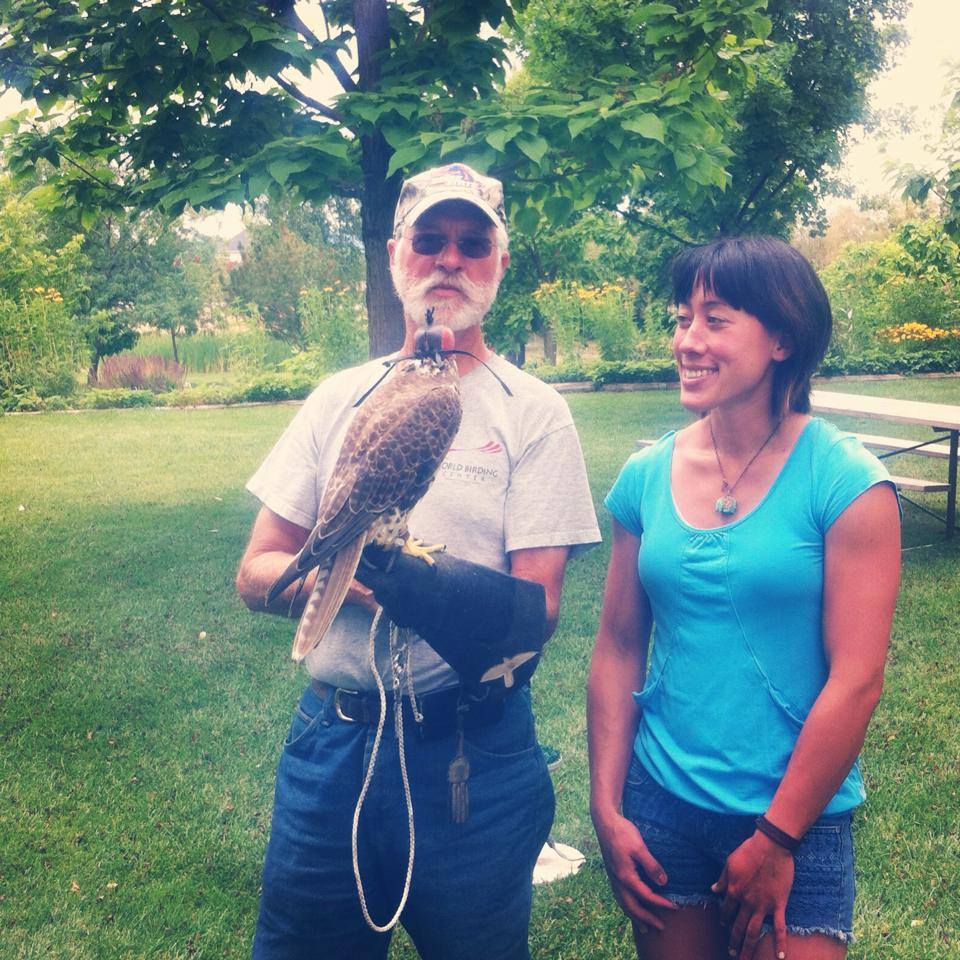 Tammy Stowe McClure grew up on the winery farm. She and her brothers, Greg & Will, grew up tending the vines, pulling weeds, punching down fermenting bins, picking rock and hand-bottling wine. She is the Winery Manager which entails creating special events, marketing, running the tasting room, Wine Club, weddings, helping out wherever a hand is needed and taking Indian Creek wines out on the town for outside events. Tammy competed in track & field at the University of Idaho and earned her B.A. in Fine Art with an emphasis in Graphic Design and Business. She designs our wine labels and even won first place in both categories at the Denver International Wine Label Competition. She'll also make a custom label for YOU. You'll see "Tammy Touches" all over at the winery  – from our ecclectic gift shop with her clothing designs to our outdoor wine bar. Here she is about to hold a peregrine falcon, which they fly around vineyards to scare grape-eating birds away. She would MUCH rather use this tactic than the tedious task of putting on bird netting!